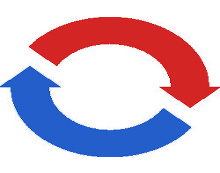 INDOOR AIR QUALITY
Healthy air quality indoors can reduce allergies and asthma symptoms. We'll help make your home more comfortable and your indoor air cleaner. We are a local company serving Marmora, NJ and the surrounding areas- So we know what it's like at certain times during the year. FACT: Air pollution is a serious problem — especially inside your home! The EPA has named indoor air pollution as one of the top 5 environmental risks to public health.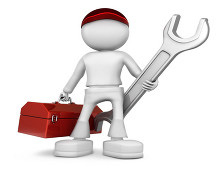 EASY TO USE TECHNOLOGY
From programmable thermostats to air conditioning repair and furnace repair services, we can set your family up to be more energy efficient. TIP: Good systems are quiet, long-lasting and low in service needs. The best ones are efficient, operating on minimal electricity to hold utility bills down. They provide steady, dependable performance year after year when properly maintained.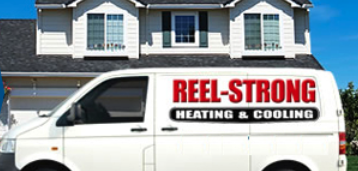 SCHEDULE A CONSULTATION
Our local expert technicians are ready to help you at a moment's notice. Have questions about our residential/commercial air conditioning repair & furnace repair services? Need maintenance, or a new installation? Our entire team receives specialized training regularly to ensure you're receiving the best information possible. Schedule an in-home visit via giving us a call or sending your information instantly by filling out a form .
Watch our videos below to learn more about us.
Welcome to Reel-Strong Heating & Cooling. We are leading air conditioning and heating contractors with a full range of expertise in all aspects of home heating and cooling. Our company has provided dependable service at reasonable prices for homeowners in Westfield, NJ, Scotch Plains, NJ, Springfield, NJ, and throughout Union County, NJ since 1925.
Equipment Installation, Repair, and Maintenance Services
Customer satisfaction is our top priority, and we provide expert repair of residential heating and cooling units to restore the comfort of your home. We offer top quality HVAC maintenance services for your existing equipment to prevent equipment failure and improve energy efficiency. If you want to reduce allergens and improve indoor air quality, we provide air duct cleaning services.
Our HVAC specialists provide precision heating system & air conditioner installation with energy efficient equipment to reduce your home heating and cooling costs. We offer quality equipment and professional installation of central air conditioners, hot water heaters & water boilers, warm air furnaces & tank removals, whole house air cleaners, and more. We offer a full satisfaction guarantee on our quality products and work.
Call to Schedule Home Heating Oil Delivery
You can rely on us for efficient fuel delivery for an immediate and constant supply of heating oil throughout the winter. We provide heating oil services with flexible payment plans and Winter Watchdog delivery service. We monitor the weather and your consumption to make sure you won't run out of heating oil.
We offer emergency air conditioning, heating repair with a prompt response 24 hours a day, 7 days a week in Westfield, NJ, Scotch Plains, NJ, Springfield, NJ, and surrounding areas of Union County, NJ. Please contact us today at 908-276-0900 or 888-480-0901 to get the Reel-Strong advantage.